The Little Hearts Choir – "Serduszka"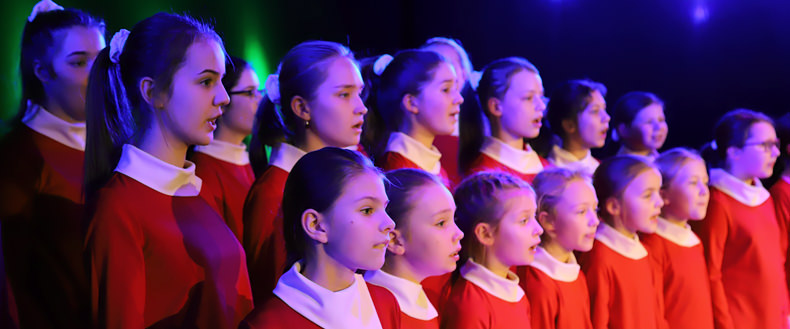 The Serduszka Choir was founded in 1989 by father Stanislaw Gladysz from the Sanctuary of The Most Sacred Heart of Jesus. During more than 23 years of its existence the choir released 16 CD's. The CD's included recordings of Christmas carols, patriotic songs, music composed in the memory of John Paul II, and classical church music.
The Little Hearts Choir gave concerts in nearly all European countries, including Germany, France, Spain, Great Britain, Italy, Greece, Ukraine and Belarus, as well as in the US, Canada and Brazil. The spiritual mission of the Little Hearts Choir is to spread the gospel of Jesus Christ among Polish diasporas all over the world. The rich history of the choir saw a series of Christmas concerts given jointly with philharmonic orchestras in a number of major cities in Poland.
One of the most significant events in the choir's history was when the Little Hearts Choir was granted a private audience with Pope John Paul II, which took place on the New Year's Day of 1999, and during which the choir sang several traditional Polish carols exclusively for the Pope.
Over the last 25 years many outstanding musicians, composers and lyric writers have contributed to the achievements of the Little Hearts Choir. Today the choir is led by two highly devoted young persons, Aleksandra Kunt - conductor of the choir and it's manager - father Dariusz Pazdan SChr.